The Houston Market, located on the ground floor of the building, has been completely renovated in 2018, including enhancements to the kitchen, serving and seating areas, and the introduction of new dining concepts. The work enables Penn Dining to provide broader food options and improve efficiency for diners, especially during peak hours. The design leverages the history and architecture of the Student Union @ Houston Hall space, the oldest student union building in the country, to create an inviting gathering place. Seating arrangements have integrated technology, allowing diners to plug-in, charge, and connect.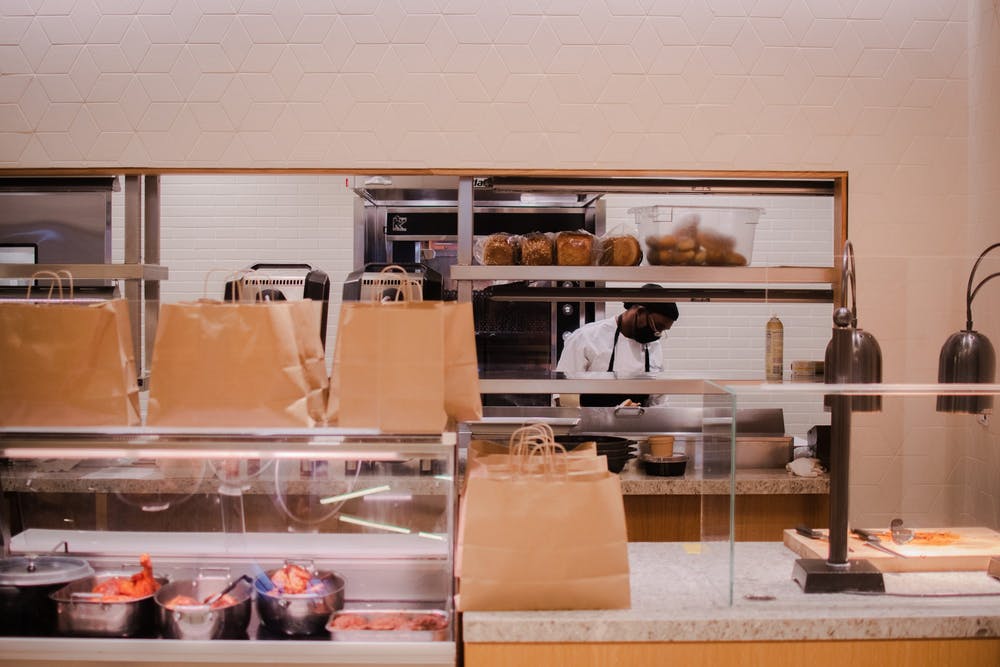 House roasted and meats, locally sourced breads and a selection of
house made sauces and local toppings,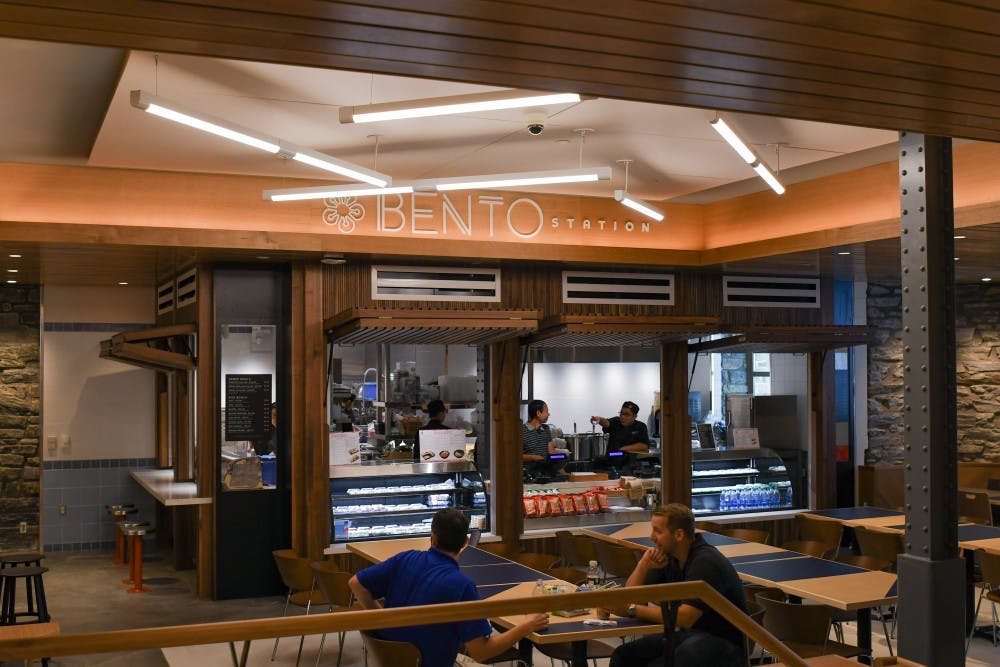 Traditional sushi and sashimi along with perennial Favorites like edamame.
steamed gyaza. seaweed salad, noodle bawÄ and hand rolls.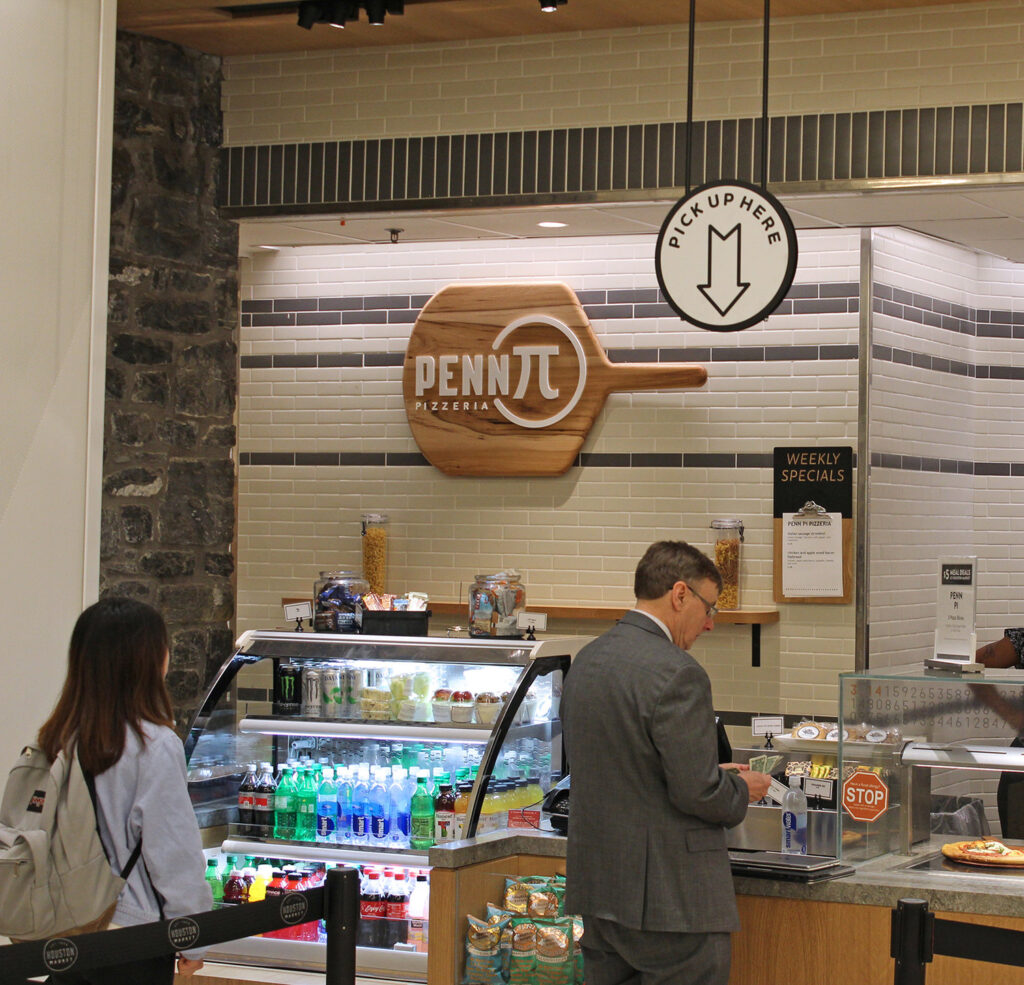 Pizzas, flatbreads. and Strombolis: as well as a seasonally changing. tossed to Pasta Bar featuring Severino pasta, local toppings, and house-made sauces.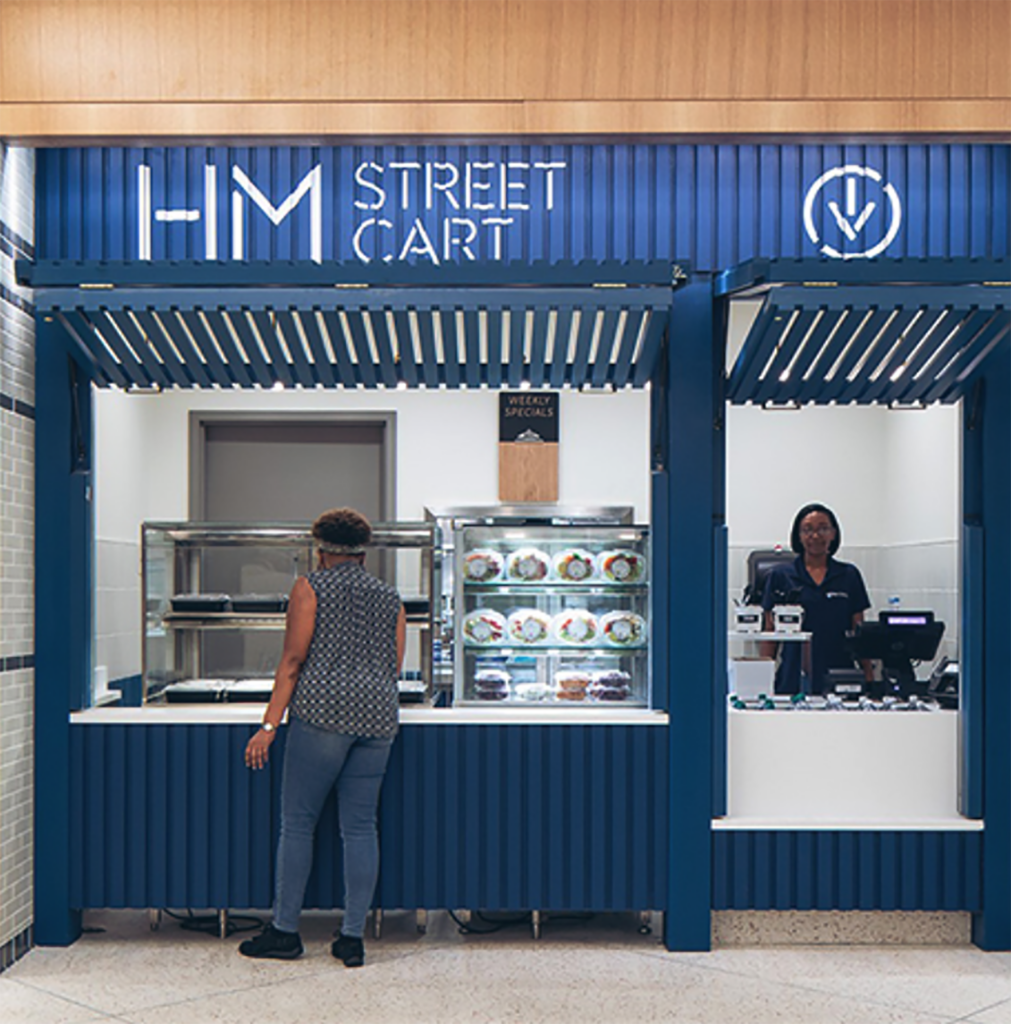 Houston Market Street Cart
Featuring both hot and cold to-go meals from around the globe along with classic
Staple items like rotisserie chicken and macaroni and cheese,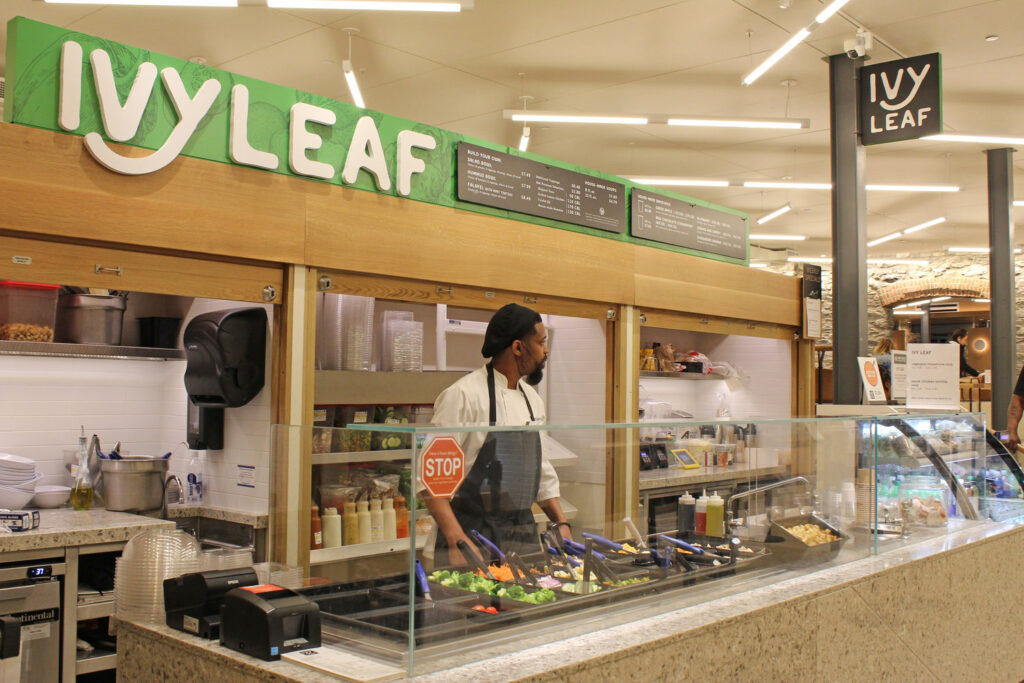 Freshly made smoothies. salads. Falafel. and hummus bowls with a focus on
Mediterranean cuisine.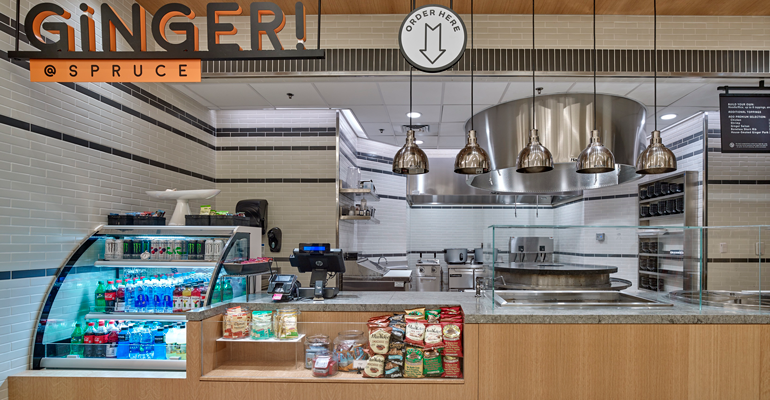 Interactive cooking With Mongolian grill bowls featuring fresh local vegetables.
a variety of proteins. l"lce and nocdles topped off with authentic house-made sauces.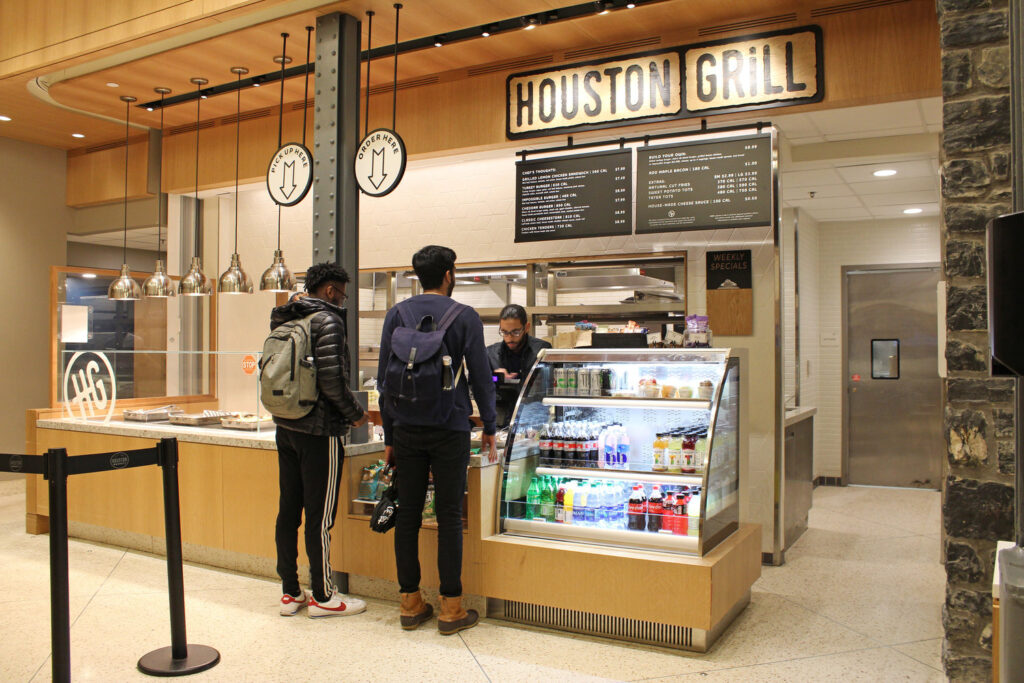 All your grill favorites including a house-made short rib burger. cheesesteaks,
a fried chicken and biscuit, as well as fries tatertots and onion rings.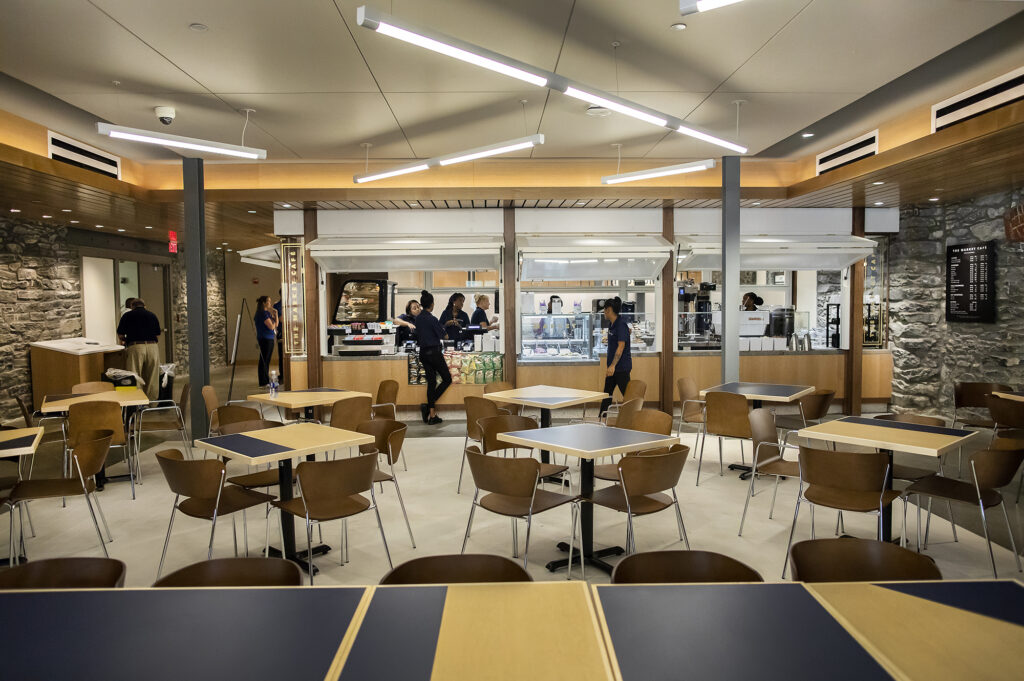 Featuring La Colombe coffee, fresh baked goods from Balthazar Bakery,
Capogiro gelato, and quick bites. The café will be open early and late.
The company's flagship store! Insomnia Cookies was founded in a college dorm room in 2003 at the University of Pennsylvania, by then student Seth Berkowitz.Whether you're feeding a craving or a crowd, our offerings of cookies, brownies, cookie cakes and even cold milk have you covered. We also serve and deliver ice cream at most of our locations.
Williams Hall - 255 S. 36th Street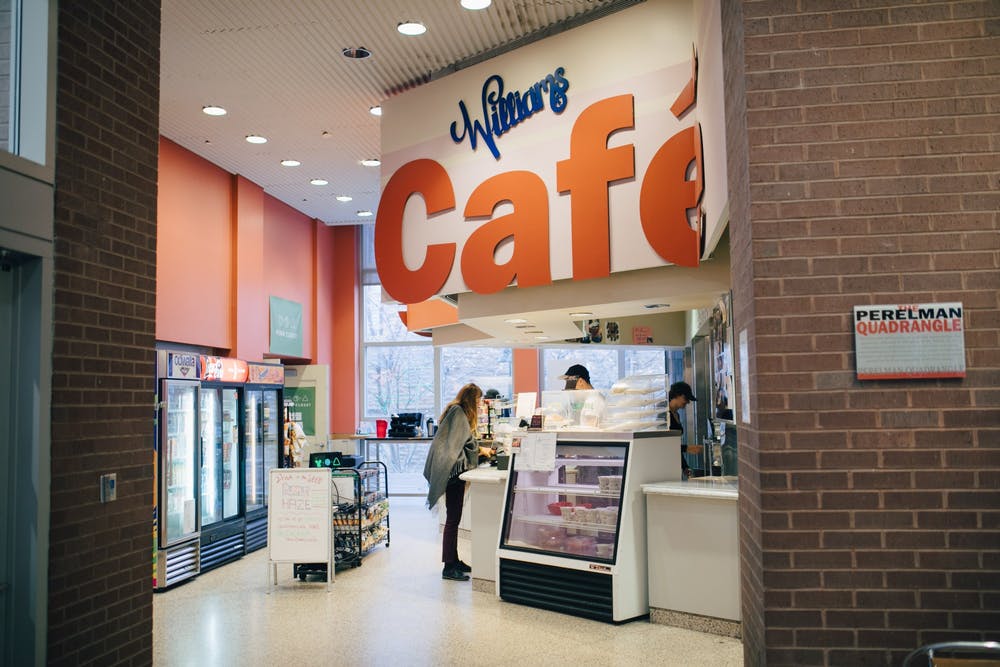 Williams Cafe, located on the first floor of Williams Hall next to the Silfen Study Center, offers coffee drinks, bagels, pastries, sandwiches and snacks. Catering services are also available through the Cafe and are tailored to meet your needs and budget. For additional information, visit the Williams Cafe website, call (215) 898-6815 or email williamscafecatering@gmail.com.